The start of a new year can be a very moving experience. It's a time when we reflect with gratitude on the past and set our hopes and intentions for the days ahead. What's more, a new year gives us an opportunity to reinvigorate our enthusiasm for chasing goals and dreams. With so much pressure on the moment, it can be hard to come up with just the right words to express new year wishes for friends, family and cherished co-workers. But we're here to help with writing a meaningful note with these new year wishes, thought starters and famous quotes for anyone looking for inspiration.
New Year Wishes for Spouses or Partners
Every year with you is the best one yet… cheers to many more.
Here's to making more cherished memories in 2022!
I'm so proud of all your accomplishments this year — and I just can't wait to see what you do in the next.
Whatever the new year has in store, we'll be in it together. Happy new year to the love of my life.



New Year Wishes for Friends
New year, new adventures with my best friend. I can't wait!
In an extraordinary year, I've been grateful for your extraordinary friendship…. thank you. And cheers to new beginnings!
I'm so grateful for your support and love this year. Here's to many more years of friendship!
Here's to another year of making memories with you, my cherished friend. Happy New Year!
New Year Wishes for Your Boss or Co-Workers
Cheers to more shared successes in the new year!
Wishing you and yours some well-deserved downtime and a very happy new year to come.
Cheers to health, happiness, and prosperity in 2022!
Wishing you and yours a safe, healthy, and prosperous new year!
Wishing you and yours a happy, healthy, and abundant 2022!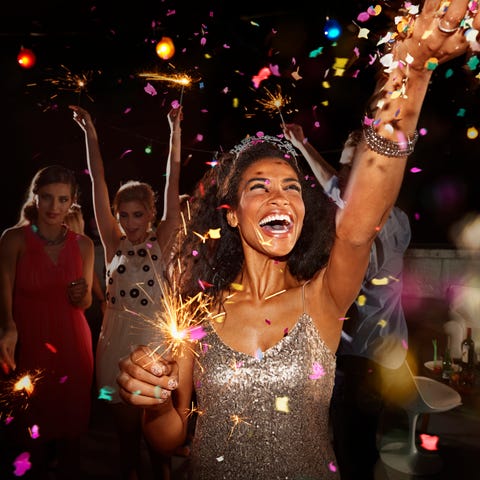 Famous Quotes to Use as New Year Wishes
"In our perfect ways. In the ways we are beautiful. In the ways we are human. We are here. Happy New Year's. Let's make it ours." —Beyonce
"Kindness, kindness, kindness. I want to make a new year's prayer, not a resolution. I'm praying for courage." —Susan Sontag
"The future belongs to those who believe in the beauty of their dreams." —Eleanor Roosevelt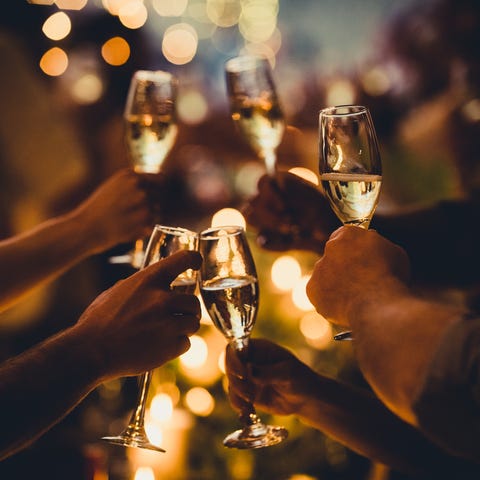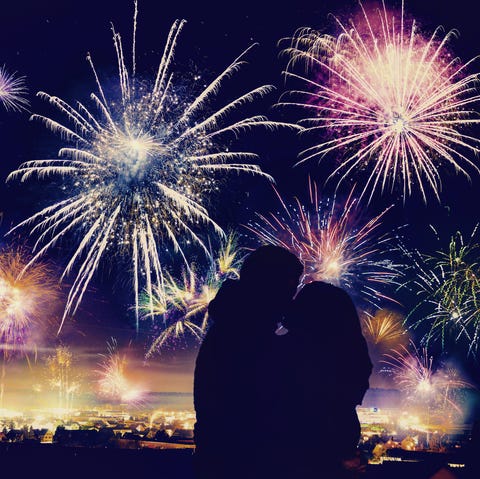 Happy New Year 2022 Wishes
Short Happy New Year wishes and greetings so you can wish friends, family, and co-workers all the best for the New Year. They're short and sweet, and great for card messages or text messages.
Cheers to the New Year! May 2022 be an extraordinary one.
Happy New Year! May the coming year be full of grand adventures and opportunities.
Life is short – dream big and make the most of 2022!
Happy new year! 2022 is the beginning of a new chapter. This is your year. Make it happen.
Life is an adventure that's full of beautiful destinations. Wishing you many wonderful memories made in 2022.
May the New Year bring you happiness, peace, and prosperity. Wishing you a joyous 2022!
It is time to forget the past and celebrate a new start. Happy New Year!
Happy New Year! I hope all your endeavors in 2022 are successful.
Happy New Year! Let's toast to yesterday's achievements and tomorrow's bright future.
Happy New Year! I hope all your dreams come true in 2022 – onwards and upwards!
Give wings to your dreams and let them come true in 2022.
Happy New Year! Best wishes for peace and prosperity in 2022.
Wishing you a fresh start with renewed energy and confidence throughout the New Year.
Happy New Year! May the best day of your past be the worst day of your future.
Wishing you health, wealth, and happiness in the New Year ahead.
Wishing you a Happy New Year, bursting with fulfilling and exciting opportunities. And remember, if opportunity doesn't knock, build a door!
2022 Coronavirus New Year Wishes & Message Ideas
Many of us have had a difficult year this year with illness, loss, uncertain employment, and isolation due to COVID-19. With that in mind, here are some New Year messages you could use as a starting point to write your own notes of encouragement to friends and family. I hope these examples help you find the right words to bless and encourage those around you this new year.
Happy New Year! We might be apart today, but you're always in our heart. Take care and stay safe in these uncertain times. We miss you!
New Year? Yes please! Here's to better times ahead for us all! Wishing you a happy, safe and healthy 2022.
This new year message is packed full of virus-free hugs and kisses just for you! We hope you have a very happy new year and that we can see you again soon. Until then, cheers to you from afar for your good health and happiness!
Out with the old, in with the new! Sending you our best wishes for better days ahead in 2022!
Wishing you a very joyful New Year despite these difficult times. We really wish things were different and that we could visit you! We hope that the new year brings your family much happiness and prosperity, and that in time the world will be a safe place again. Take care of yourselves and see you on Zoom soon!
I'm so thankful for all the new year holidays we've shared together in past years, and I'm sorry we haven't been able to visit you this year. I hope you have a wonderful new year and that we can catch up in 2022. Stay safe!
We wish you a very happy New Year! We know that this past year has been full of challenges, and we pray that the coming year brings more certain times for your family. Sending all our love and good wishes for better days ahead.
Happy New Year to you and your family. We're so sorry you've been ill and hope you are feeling stronger and better every day. May this holiday season be a time of rest as you recover, and the new year full of hope for better days ahead.
Motivational & Inspiring Happy New Year Quotes
A selection of inspiring New Year quotes and sayings to celebrate coming to the end of the year and the opportunity the start of a new year brings. Include one in your happy new year 2022 wishes to friends and family to encourage, motivate, and inspire them as they set their New Year resolutions!
Tomorrow is the first blank page of a 365-page book. Write a good one!
~ Brad Paisley
Cheers to a new year and another chance for us to get it right.
~ Oprah Winfrey
With the new day comes new strength and new thoughts.
~ Eleanor Roosevelt
As we look forward to the new year, let's resolve to recommit ourselves to the values we share.
~ Barack Obama
Life isn't about finding yourself. Life is about creating yourself.
~ George Bernard Shaw
It's never too late – never too late to start over, never too late to be happy.
~ Jane Fonda
A new year. A fresh, clean start! It's like having a big white sheet of paper to draw on! A day full of possibilities!
~ Bill Watterson
Your present circumstances don't determine where you can go; they merely determine where you start.
~ Nido Qubein
Wishing you 12 months of success, 52 weeks of laughter, 365 days of fun, 8760 hours of joy, 525600 minutes of good luck, and 31536000 seconds of happiness. Happy New Year!
In the New Year, never forget to thank to your past years because they enabled you to reach today! Without the stairs of the past, you cannot arrive at the future!
~ Mehmet Murat Ildan
Be at war with your vices, at peace with your neighbors, and let every New Year find you a better person.
~ Benjamin Franklin
We spend January 1 walking through our lives, room by room, drawing up a list of work to be done, cracks to be patched. Maybe this year, to balance the list, we ought to walk through the rooms of our lives, not looking for flaws, but for potential.
~ Ellen Goodman
And now we welcome the new year. Full of things that have never been.
~ Rainer Maria Rilke
Enjoy the little things in life, for one day you may look back and realize they were the big things.
~ Robert Breault
Hope smiles from the threshold of the year to come,
Whispering "it will be happier".
~ Alfred Lord Tennyson
Learn from yesterday, live for today, hope for tomorrow.
~ Albert Einstein
Yesterday I was clever, so I wanted to change the world. Today I am wise, so I am changing myself.
~ Rumi
You can't go back and make a new start, but you can start right now and make a brand-new ending.
~ James R. Sherman
Life is a great big canvas, and you should throw all the paint on it you can.
~ Danny Kaye
One day you will wake up and there won't be any more time to do the things you've always wanted. Do it now.
~ Paolo Coelho
There comes a day when you realize turning the page is the best feeling in the world, because you realize there's so much more to the book than the page you were stuck on.
~ Zayn Malik
Pour the champagne and let its mousse rise, like thousands of sparkling smiling eyes.
~ Jared M. Brown
Life should not be a journey to the grave with the intention of arriving safely in a pretty and well-preserved body, but rather to skid in broadside in a cloud of smoke, thoroughly used up, totally worn out, and loudly proclaiming "Wow! What a Ride!"
~ Hunter S. Thompson
Tomorrow is a new day. Begin it well and serenely, with too high a spirit to be cumbered with your old nonsense.
~ Ralph Waldo Emerson
The New Year stands before us, like a chapter in a book, waiting to be written.
~ Melody Beattie
Happy New Year Blessings
Sharing a New Year blessing with friends and family is a beautiful way to let loved ones know you are praying for them, and to remind us all how the presence of God in our lives can give us strength and courage in times of change. Include a blessing in your New Year wishes and greetings to friends or family to inspire them at the start of 2022.
May joy and peace surround you,
contentment latch your door,
and happiness be with you now
and bless you evermore!
~ Irish blessing